One of the best things about Qi Gong is that you can do Qi Gong basically everywhere! Indoor, outdoor, at home, on vacation, everywhere. You can improve your health anytime. You don't believe me? Well, I will give you all the places I have practiced Qi Gong at so far:
Qi Gong school: well, that's not an unusual place to do Qi Gong. But I definitely have learned and practiced at lot there!
My living room: when I practice at home, I prefer the living room. I know others who go to the kitchen. But in my case, it's the living room.
Small empty room: at one point I was lucky to have a small room in my apartment specifically dedicated to my training! It was completely empty and I enjoyed going there every day.
Park: I often forget that this in an option, too. There is actually a really nice park close to where I live. Especially in summer it is very refreshing (though I really think mosquitos should be banned from all Qi Gong places)!
Hotel room: A few years ago I spent most of my nights in hotels. That was the time I worked really a lot, so Qi Gong was truly beneficial to me. I had my own routine for the morning to get up and for the evening to calm down again.
Balcony: Actually it was a hotel balcony in Muscat, Oman. It was so wonderfully warm outside during the evenings and nights. Relaxing became really easy.
Beach: I like that – practicing Qi Gong while looking at water: everything flows!
Top of the mountain: I once did a hike with a Qi Gong group. We started really early and reached the top in the late morning. Practicing up there with a group of nice people – it truly was a WOW-moment!
University: I once taught Qi Gong at university. We pushed all the tables to the side and just started.
Music room (at a school): This was a big room filled with various instruments, guitars, and a big black piano in the front.
Gym: Most of the workshops I have visited so far happened in school gyms. But I have to admit, especially the larger gyms – I find them rather annoying. The echo makes understanding hard and the group of students gets "lost" in those big halls. But if I want to see a certain master, I just bear those circumstances.
At a trade fair: yes, I did Qi Gong in the middle of various booths! Together with more than 50 others and a loooooot of background noise.
Fitness center: The very first Qi Gong lesson I took was in a fitness center in Sweden. After a few hours I really knew most body parts in Swedish. And if you ever happen to be in Sweden: "slappna av" means "relax"!
Retirement home: The room itself was quite ok, however it was a bit unusual to be among so many women at least 40 years older than me.
Office toilet: yes, I practiced at the office rest room. Back then, I shared a very tiny office with 3 colleagues. So the only way to do some exercises was to go to the bathroom. Obviously the atmosphere and energy in there isn't the best. But at least I could do something to recharge myself for a couple of minutes.
Delivery room: I did a lot of Qi Gong during both my pregnancies, especially pelvic circling. And I did just that during labor. It was actually comforting to relax into a well-known movement.
As you can imagine, I would like to encourage you to practice Qi Gong in more than one place. It really gives you a whole new perspective.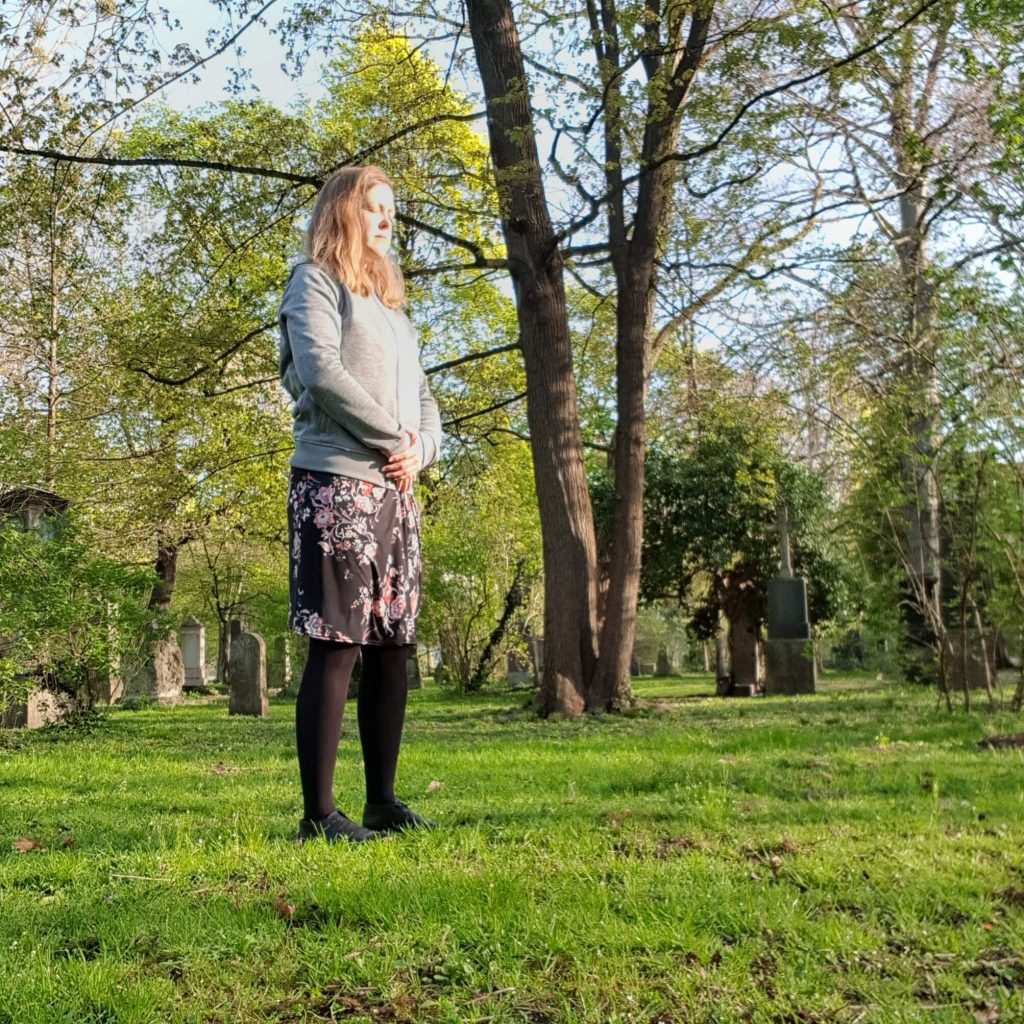 In case you wonder: my favorite shoes for outdoor practice are very similar to these shoes*. I like that they don't look to much like training shoes. So when I come from the park I can just get into my favorite café and enjoy a cup of tea!
And there are other people who think you can practice Qi Gong just anywhere, as I've found in this video:
And now I am of course very curious: where did YOU practice Qi Gong already? Do you have more than my places I have practiced Qi Gong at?
Happy Qi!
Angelika
Merken
Merken